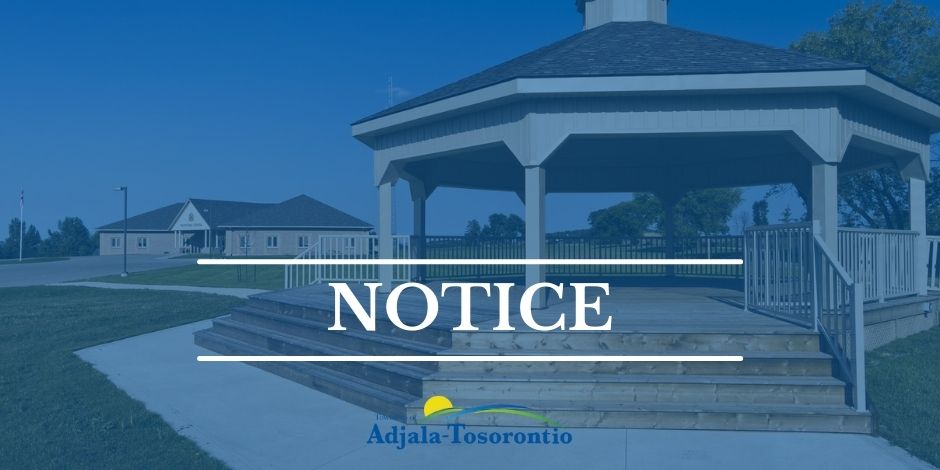 Posted on Monday, November 21, 2022 10:24 AM
Part of Lot 15, Concession 6 6558 Concession Road 7 Geographic Township of TosorontioTownship of Adjala-TosorontioTAKE NOTICE that the Council of the Corporation of the Township of Adjala-Tosorontio passed By-law No. 22-98 on November 9th, 2022 under section 34 of the Planning Act, R.S.O. 1990, Chapter P.13, as amended.AND TAKE NOTICE that any person or agency may appeal to the Ontario Land Tribunal (OLT) in respect of the By-law by filing with the Clerk of the Corporation of the Township of...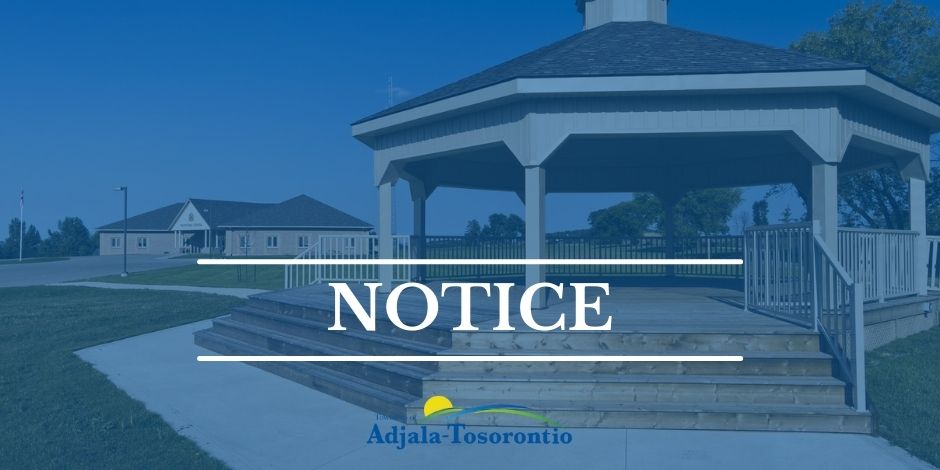 Posted on Friday, November 18, 2022 03:14 PM
PLAN OF SUBDIVISION & ZONING BY-LAW AMENDMENT APPLICATION - Z/19/22 & D12/PIL/22SYNOPSIS: To Establish Twenty-Three (23) Industrial Lots.IN FULFILLMENT of Sections 34 & 51 of the Planning Act, please be advised that an application has been received concerning a proposed Plan of Subdivision & Zoning By-Law Amendment, as indicated below.AN EXPLANATION of the Purpose and Effect of the proposed subdivision & amendment, describing the lands to which it applies, and a key map showing the location of...
Posted on Thursday, November 17, 2022 01:40 PM
On behalf of the Owners, Tribute (Colgan) Ltd. & Tribute (Colgan 2) Ltd., we would like to inform all area residents and landowners that the Colgan 2 site noted above will be undertaking a sewer installation along Concession 8, TOWNSHIP OF ADJALA-TOSORONTIO, COUNTY OF SIMCOE starting at the Baily Creek outfall moving south to the subject subdivision.

The construction works will include sewer installation on Concession Road 8 starting November 21st, 2022, for a duration of approximately 4 months....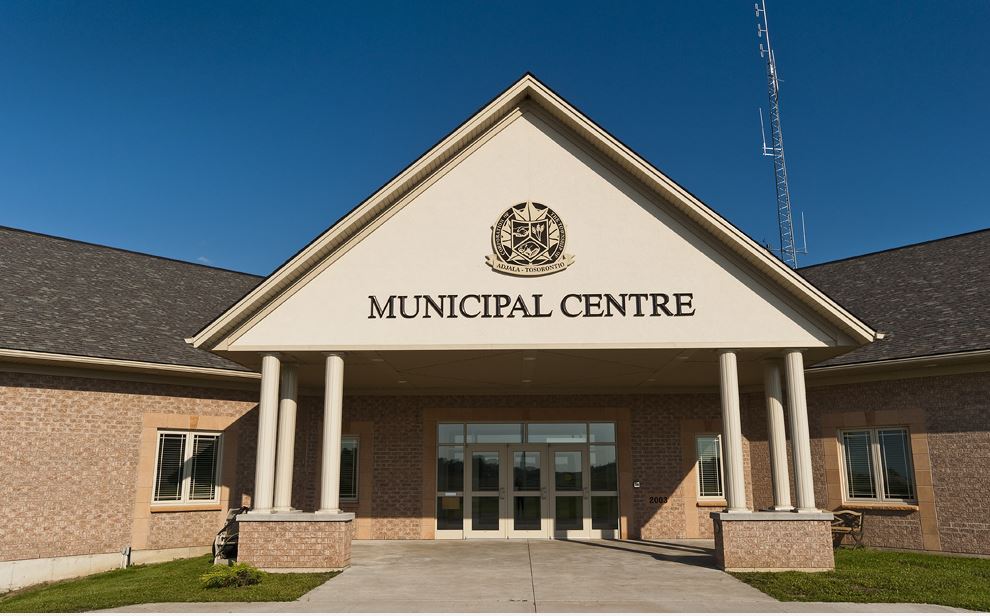 Posted on Wednesday, November 16, 2022 03:28 PM
TAKE NOTICE that the Council of the Corporation of the Township of Adjala-Tosorontio has received an application under the Planning Act, R.S.O. 1990, as amended, for an Official Plan Amendment for property located on Part of Lots 13 & 14, Concession 5, geographic Township of Tosorontio, Township of Adjala-Tosorontio (6373 County Road 13).
SYNOPSIS: To support the applications of Plan of Subdivision and Zoning By-law Amendment applications submitted previously, (Z/07/21 & D12/FAR/21).

AND TAKE...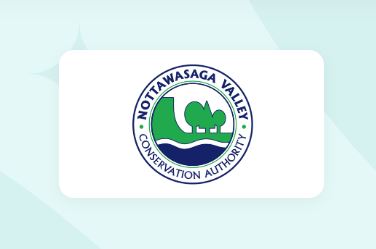 Posted on Tuesday, November 15, 2022 10:17 AM
UTOPIA, Ontario (November 14, 2022) – On Tuesday, November 29, 2022, the Nottawasaga Valley Conservation Authority (NVCA) invites the community to donate to their first Giving Tuesday campaign.
NVCA is a charity dedicated to the preservation of a healthy environment. In total, there are nine departments that work together to maintain a healthy watershed and protect the land against flooding and erosion.
"We have many programs worth donating to," states Doug Hevenor, Chief Administrative Officer of...
Posted on Monday, November 14, 2022 11:37 AM
Tourism Relief Fund
- second intake announced -
Initially launched in July 2021, the Tourism Relief Fund provides support to tourism businesses and organizations, to assist them with recovery, while investing in products and services to facilitate their future growth.
To support the continued recovery of the tourism sector, FedDev Ontario is launching a new, four-week intake of the Tourism Relief Fund.
This intake will support activities and events that attract visitors...