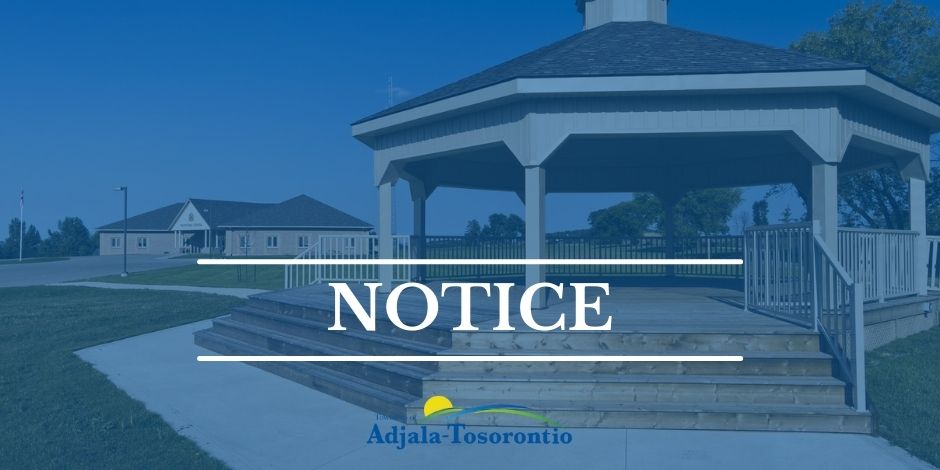 Posted on Thursday, December 22, 2022 03:32 PM
FILE NUMBER: D13-A13-22PROPERTY: 43 Maple AvenueLEGAL DESCRIPTION: Plan 271 Lot 43 Pt Lot 44APPLICANT: John & Linda QuintDATE OF DECISION: December 21, 2022LAST DAY OF APPEAL: January 10, 2023
PURSUANT to Section 45 of the Planning Act with respect to the above noted Application the Committee of Adjustment ("Committee"):
The Committee hereby does authorize the Minor Variance Application requesting relief from the Township of Adjala-Tosorontio Zoning By-law 03-57 as amended, in order vary the...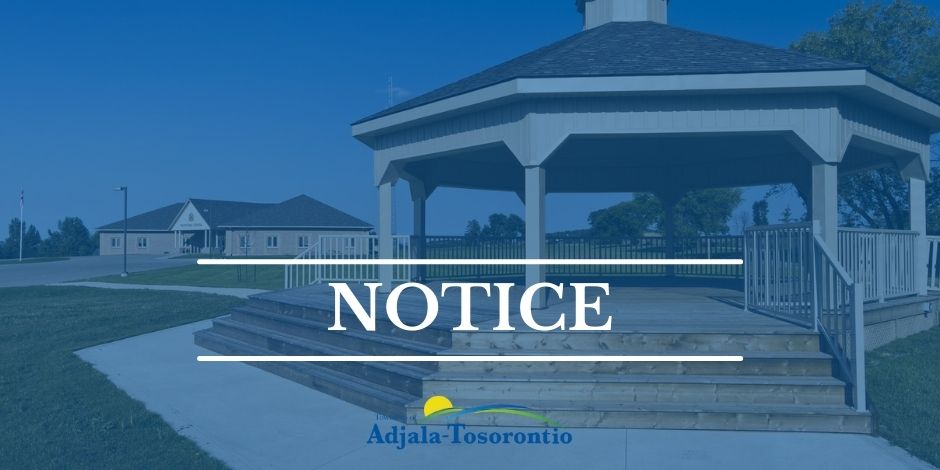 Posted on Wednesday, December 14, 2022 09:27 AM
FOR IMMEDIATE RELEASE
Township of Adjala-Tosorontio Launches Cloudpermit System
December 13, 2022 – The Township's Building, Planning and By-law Services are pleased to announce the launch of a cloud-based permit software as part of the modernization of the municipality's permit application process.
"Residents and professionals alike will now have the ability to submit building permit applications online thanks to the new cloud-based e-permitting solution Cloudpermit," stated Chris Robinson,...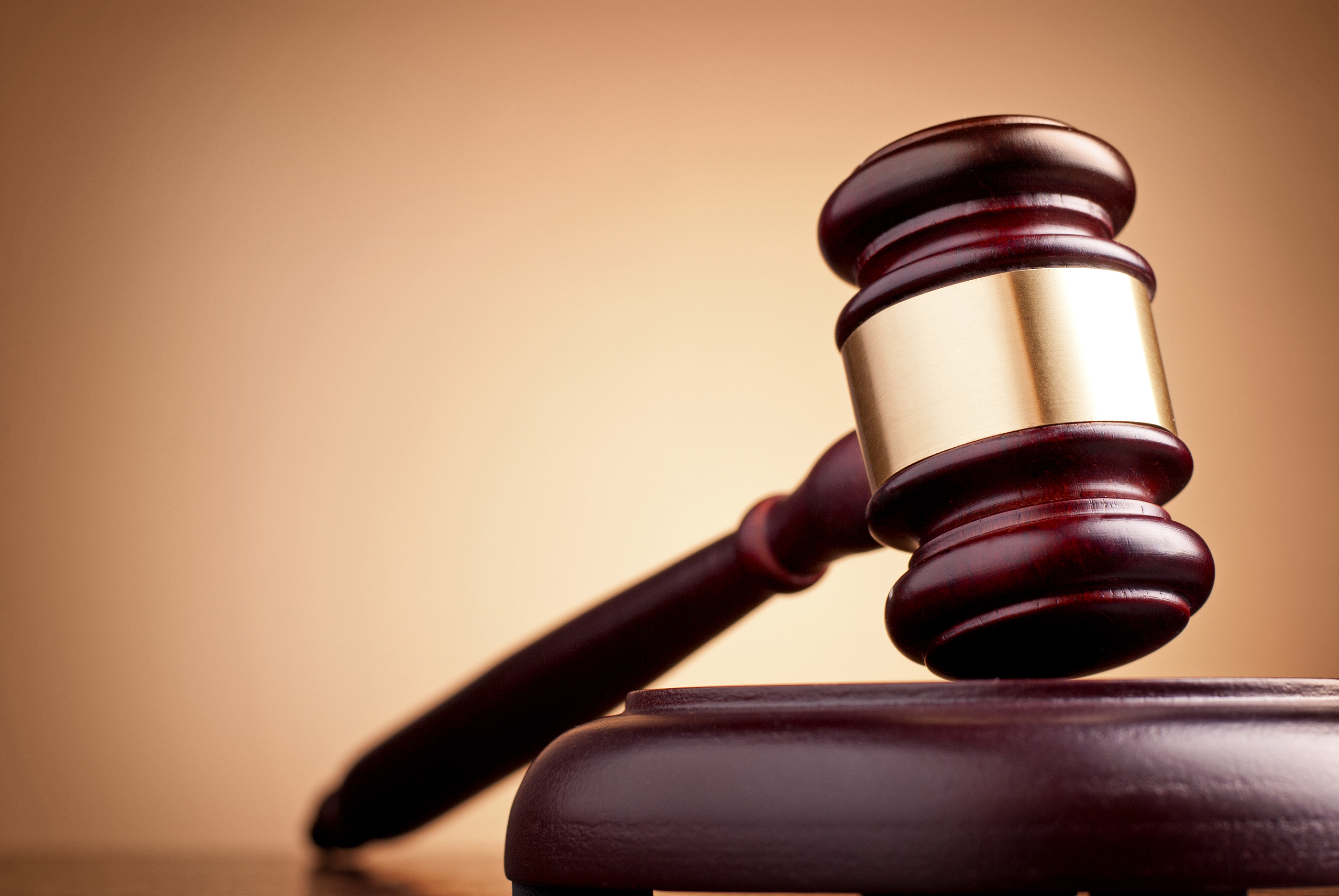 Posted on Monday, December 12, 2022 02:37 PM
December 12, 2022—The Township of Adjala-Tosorontio is transitioning its council meetings to a hybrid format that will allow council members, staff, and the public to participate in-person within council chambers or virtually from a remote location.

"The hybrid setting provides for a safe environment to conduct meetings effectively while ensuring equitable representation, as well as the integrity of meetings for all participants and viewers with increased public transparency," remarked Nelson...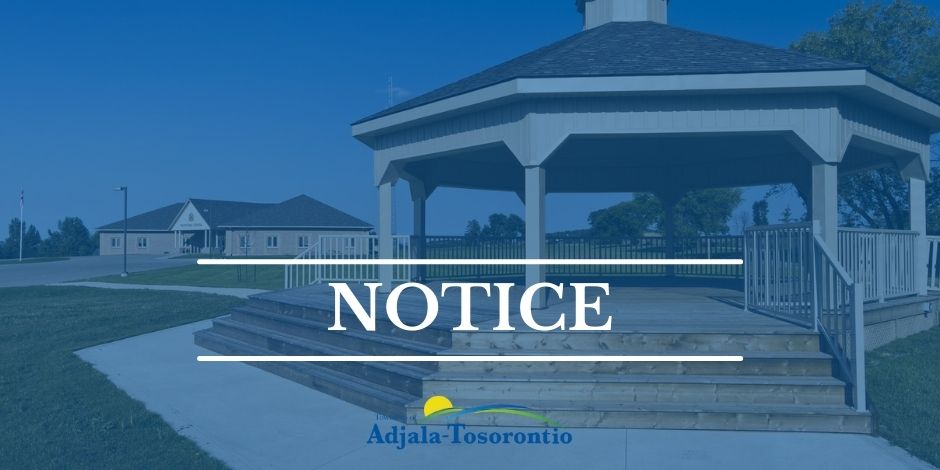 Posted on Monday, December 12, 2022 02:27 PM
ZONING BY-LAW AMENDMENT APPLICATION - Z/20/22TAKE NOTICE that the Council of the Corporation of the Township of Adjala-Tosorontio has received applications under the Planning Act, R.S.O. 1990, as amended, for a Zoning By-law Amendment for property located on Part of Lot 22, Concession 1, geographic Township of Tosorontio, Township of Adjala-Tosorontio (998089 Mulmur-Tosorontio Townline).SYNOPSIS: To recognize the existing legal non-conforming agricultural structure and to permit a kennel on an...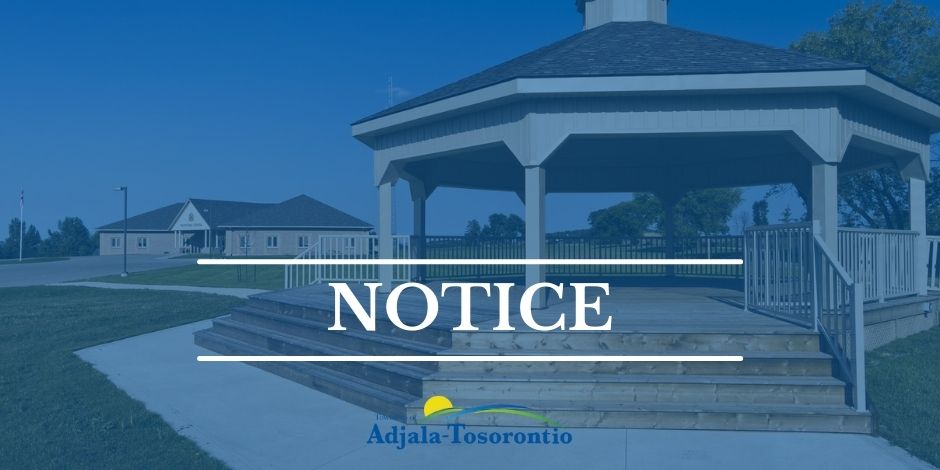 Posted on Friday, December 09, 2022 03:36 PM
Take notice that the Committee of Adjustment of the Township of Adjala-Tosorontio will hold a hearing Wednesday, December 21st, 2022 at 3:00 p.m.SYNOPSIS OF PROPOSAL: To relocate an existing agricultural antique timber frame barn onto a new foundation constructed immediately north of the existing foundation.FILE: A/12/22LOCATION: Pt Lots 19 & 20, Concession 3, (Adjala) 8621 20 Sideroad AdjalaTake Notice that the Committee of the Corporation of the Township of Adjala-Tosorontio will hold a Virtual...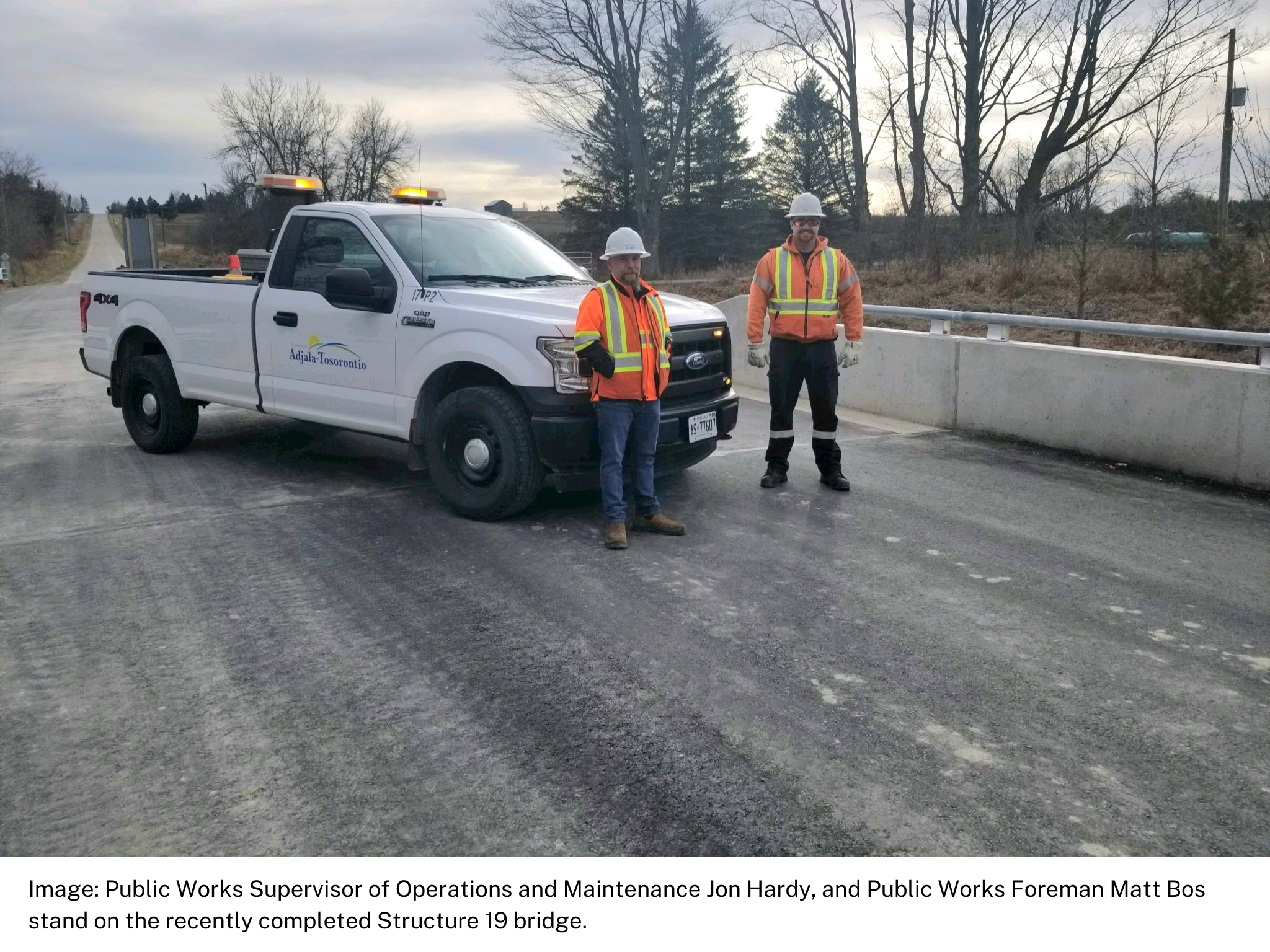 Posted on Tuesday, December 06, 2022 01:46 PM
PUBLIC NOTICE
Concession Road 6 Reopens as $1.2 Million Bridge Project Concludes
December 6, 2022—The Township of Adjala-Tosorontio is pleased to announce that Concession Road 6 (north of Hwy 89) in Tosorontio has officially reopened to traffic.
As part of the Township Capital Works Program for 2022, Structure #19 was identified as a key infrastructure improvement. The estimated $1.2 million reconstruction project included the installation of new bridge deck, asphalt and guide...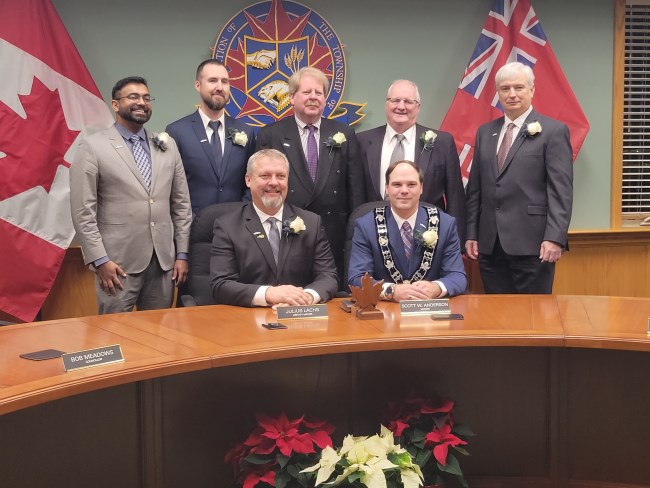 Posted on Thursday, December 01, 2022 03:02 PM
We are here because the voters of our Township have put their hopes, dreams and trust in us," said Mayor Anderson, who represents the youngest Mayor elected in the Township's history.
"It is my goal to work with all on Council and Staff to set our vision, listen to residents on the needs and use this term wisely...as we set a foundation for our future and gives us the tools to measure our success along the way." -Mayor Scott W. Anderson The Township of Adjala-Tosorontio officially welcomed the...