The Township has appointed a Joint Accessibility Advisory Committee which consists of the following participating municipalities: Adjala-Tosorontio, Oro-Medonte, Springwater, Tay, and the County of Simcoe.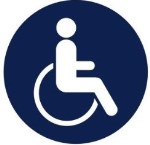 Public Committee Members: Jan Dobson-Rose, Doug Mein, Liz Grummett, Susan Hamer, and Fred Heyduk
Adjala-Tosorontio Member of Council: Councillor Ronald O'Leary
Please visit the County of Simcoe's web portal for agendas and minutes of the Committee.
We are happy to accommodate your accessibility request. If you require an accessible document or communication support, contact our Accessibility Coordinator.