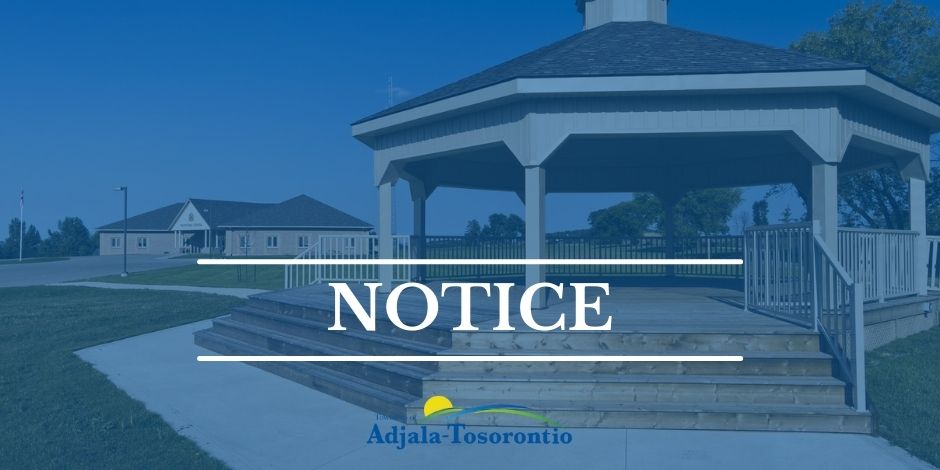 Posted on Friday, September 15, 2023 04:02 PM

NOTICE OF PASSING OF ZONING BY-LAW

Part of Lot 20, Concession 3
7380 County Road 13
Geographic Township of Tosorontio
Township of Adjala-Tosorontio

TAKE NOTICE that the Council of the Corporation of the Township of Adjala-Tosorontio passed By-law No. 23-79 on September 13th, 2023 under section 34 of the Planning Act,R.S.O. 1990, Chapter P.13, as amended.

AND TAKE NOTICE that any person or agency may appeal to the Ontario Land Tribunal (OLT) in respect of the By-law by filing with the Clerk of the...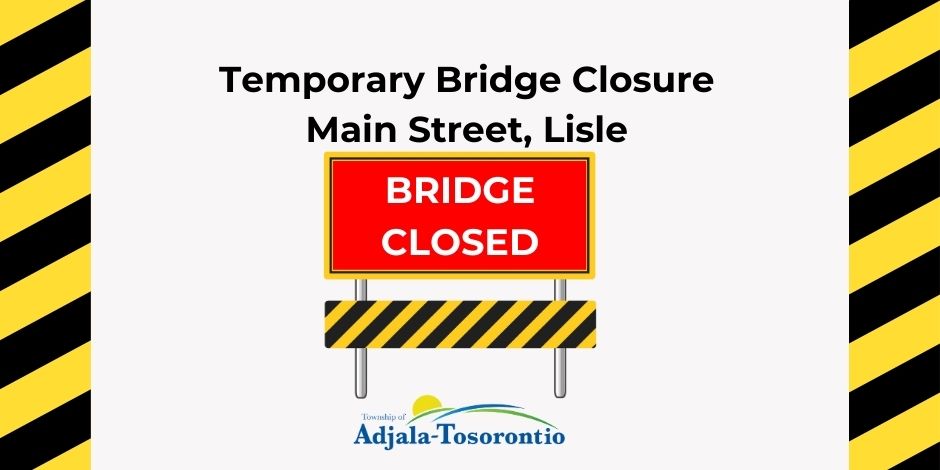 Posted on Friday, September 15, 2023 11:24 AM
The pedestrian bridge located on Main St. between Depot St. & County Rd. 13 will be closed temporarily for maintenance. The repairs will include an upgraded hand rail, reinforcing of structural components, new decking and fresh paint. The closure is expected as of Wed. Sep. 20th & we estimate the work to be completed within approximately 2 weeks. Notification will be provided upon it's reopening.

Thank you for your cooperation.
Public Works Department



Posted on Thursday, August 31, 2023 08:58 AM
The Township office will be closed Monday September 4, 2023 for the Labour Day Holiday.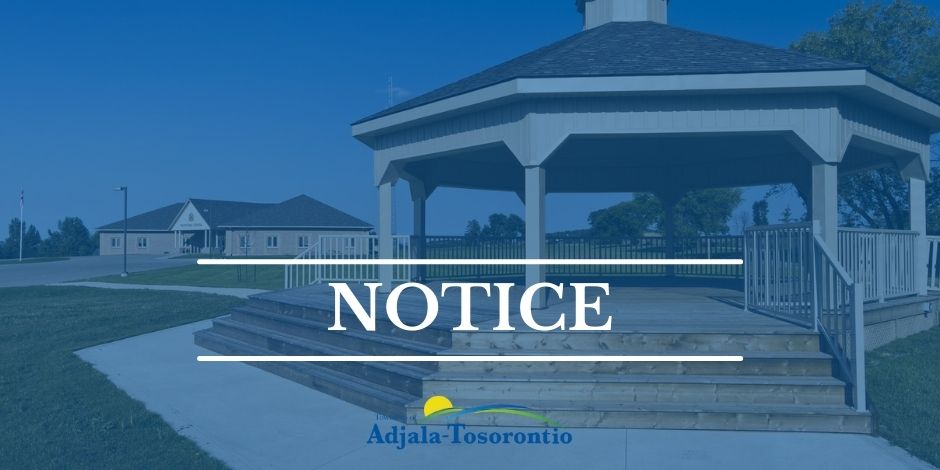 Posted on Wednesday, August 30, 2023 10:23 AM

TRIBUTE COLGAN 1 & 2 - WEEKEND WORK SATURDAYS IN SEPTEMBER - 8:00AM TO 5:00PM WEATHER PERMITTING
Please be advised that the Township has approved weekend work at the Tribute Colgan 1 site on the following days, weather permitting:
September 2
September 9
September 16
September 23
September 30
The scope of work will involve framing house construction works at both project locations.
In accordance with the Township of Adjala-Tosorontio Noise By-Law No. 15-28, Section 2.3, it is important to note that...
Posted on Friday, August 25, 2023 09:08 AM
NOTICE TO TOWNSHIP OF ADJALA-TOSORONTIO COMMERCIAL AND INDUSTRIAL RATEPAYERS
TAKE NOTICE that the first instalment of the 2023 Final Tax Bill for the Commercial and Industrial property classes is due on THURSDAY, AUGUST 31st, 2023.
Payment must be received by the due date. Penalty charges are levied at a rate of 1.25% on the first day of default and on the first day of each month thereafter. Failure to receive a tax bill does not excuse a taxpayer from responsibility for payment nor relieve the...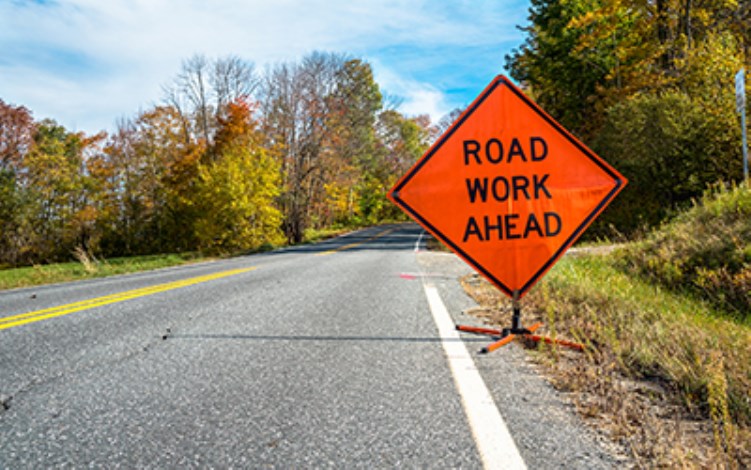 Posted on Wednesday, August 23, 2023 12:09 PM
Roads Notice - Hockley Valley Area Residents Please be advised that Public Works will be undertaking ditching activity in the Hockley Valley area from August 24 to September 1st which will affect the following locations:
Baxter Ave.
Drummond St.
Mono-Adjala Townline from Baxter Ave. to Hockley Road
We apologize for the inconvenience.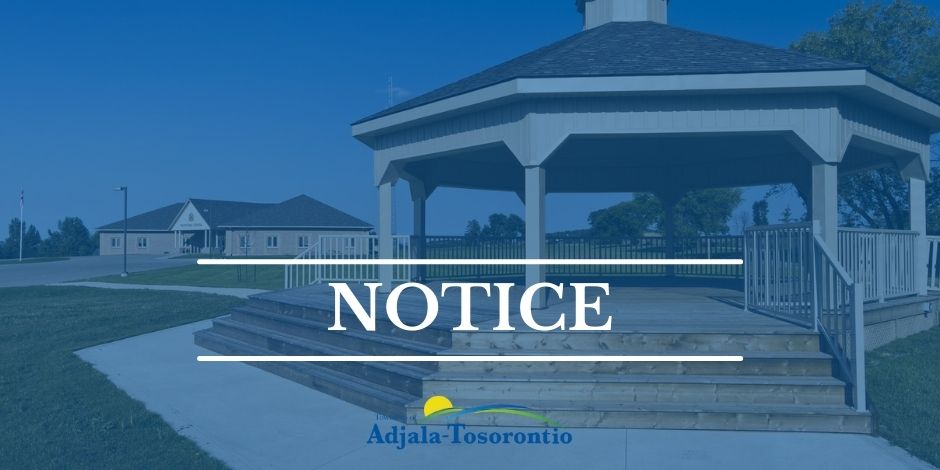 Posted on Thursday, August 17, 2023 01:12 PM
Notice of Decision - 15 Tioga Boulevard
FILE NUMBER: D13-A10-23
PROPERTY: 15 Tioga Boulevard
LEGAL DESCRIPTION: 51M253 Lot 4
APPLICANT: Robert & Eleni Bell
DATE OF DECISION: August 16, 2023
NOTICE REQUIRED BY: August 26, 2023
DATE NOTICE GIVEN: August 17, 2023
LAST DAY OF APPEAL: September 6, 2023
PURSUANT to Section 45 of the Planning Act with respect to the above noted Application the Committee of Adjustment ("Committee"):
The Committee hereby does authorize the Minor Variance Application requesting...