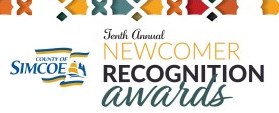 Posted on Monday, August 15, 2022 01:38 PM
Nomination Period Opens for the 10th Annual County of Simcoe Newcomer Recognition Awards
Midhurst/August 15, 2022 – The County of Simcoe has opened the nomination period for the 10th Annual Newcomer Recognition Awards. The deadline to recognize deserving community champions is September 23, 2022.
Over the past nine years, the Simcoe County Local Immigration Partnership (LIP) has hosted this annual celebration, both virtually and in person, to recognize outstanding community leaders and champions...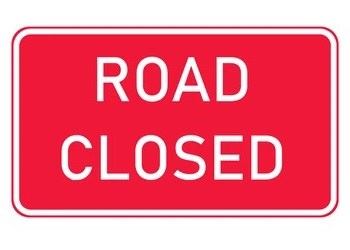 Posted on Monday, August 15, 2022 01:26 PM
Please be advised that:
5 Sideroad Tosorontiowill beclosed between 3rd Concession and Margaret Streeton TuesdayAugust 16, 2022, from7:00am to 3:30pmfor cross culvert replacement.
The road will be available only to local traffic and emergency vehicles.Please note property access below:
All properties on this section of road will be accessible via 2nd Concession -Tosorontio.
Posted on Thursday, August 11, 2022 09:49 AM
Contractors working on the Colgan projects will be working on Saturday August 20, 2022 from 7:00 am to 3:00 pm. The works are within the parameters of our current bylaw for construction hours.
Colgan 1
Colgan 2
Earthworks
SWM Pond excavation
Site servicing
Any questions, please contact Chris Robinson - Chief Building Official at 705-434-5055 ext. 251 or bye-mail.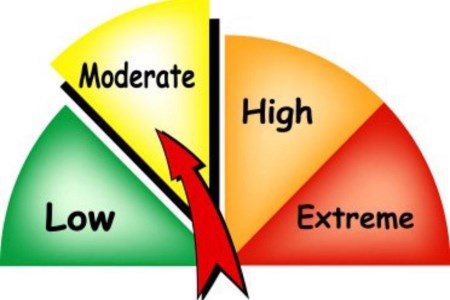 Posted on Wednesday, August 10, 2022 03:25 PM
Please note: Adjala-Tosorontio Fire Department has set the fire rating to moderate, effective August 10, 2022.
Posted on Wednesday, August 10, 2022 02:44 PM
Award Criteria
The Newcomer Recognition Awards celebrates the contribution of immigrants living in Simcoe County and the businesses, organizations and groups supporting enhanced opportunities for a growing and changing demography.
Immigrant Youth - Individual Application Form
An immigrant 25 years of age or younger who is dedicated to supporting immigrant integration and cultural awareness in Simcoe County. Examples: actively welcoming other newcomers, post-secondary international student advocating/supporting...
Posted on Tuesday, August 09, 2022 03:35 PM
NOTICE OF FULL ROAD CLOSURE OF COUNTY ROAD 14 ROAD CONSTRUCTION IMPROVEMENTS AND CONSTRUCTION OF A NEW ROUNDABOUT
The County of Simcoe hereby advised and notifies all affected parties of the full road closure of County Road 14 as part of the road construction improvements and construction of a new roundabout. A detour route will be implemented complete with full signage. Emergency Services have been notified and Public Advisory signs will also be erected at all roadway...
Posted on Monday, August 08, 2022 11:07 AM
Dufferin County has issued a road closure for Airport Road to complete a culvert replacement. During the works detours will be posted through the Township of Adjala-Tosorontio at County Road 5 and Concession 3 and County Road 5 and Concession 4. Residents and local traffic can continue to use these routes.