Structure 19 Updated Date of Completion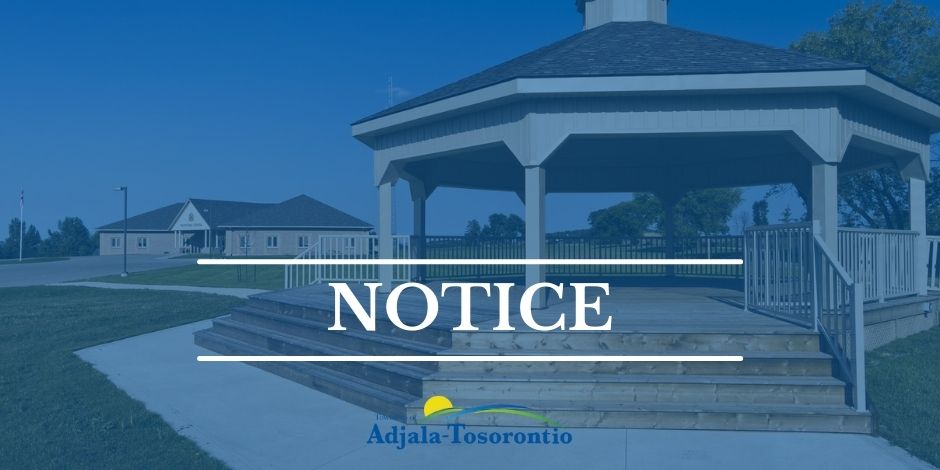 Township of Adjala-Tosorontio
NOTICE OF ROAD CLOSURE
Replacement of Structure 19 Concession Road 6, Township of Adjala-Tosorontio
***UPDATED EXPECTED COMPLETION DATE - NOVEMBER 28, 2022***
At present, the Structure Replacement is expected to be completed by October 31, 2022, however there is a possibility the construction may take longer based on uncertainties in the weather. Please ensure that your garbage is located at the end of your driveway by 7:00 a.m. on Thursday mornings for garbage pick-up, and that your containers are labelled with your address. It is possible that the garbage and recycling collection will be completed by a different vehicle, and at a different time than usual. We apologize for any inconvenience this may cause during the construction period.
--
The Township of Adjala-Tosorontio hereby notifies and advises all local residents that Structure 19 located on Concession Road 6, approximately 1300 m north of Highway 89, in the Township of Adjala-Tosorontio, will be:
Closed for Replacement beginning Monday, July 4, 2022.
The signed detour route D3 around the site will use Highway 89, Concession Road 7 and Tosorontio Sideroad 5, as per the map below: