Public Notice - Site Plan Control By-Law 20-09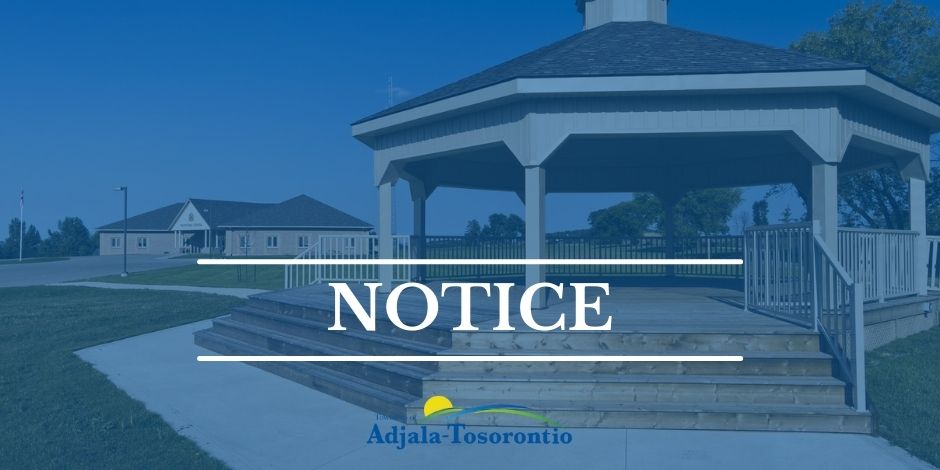 Public Notice
The Township of Adjala-Tosorontio is amending and consolidating Site Plan Control By-law 20-09. Section 2 will introduce the definition for "Building Envelope". Section 7 will outline when residential drawings are required. Section 13 will clarify delegated authority for execution of an agreement.
Please provide comments to Eric Brathwaite, Planner, in writing or by email at ebrathwaite@adjtos.ca, no later than March 31, 2023 at 4:30 p.m.
This Public Notice is being issued on 16th day of March, 2023.
Eric Brathwaite, Planner
TOWNSHIP OF ADJALA-TOSORONTIO
7855 Sideroad 30 Alliston, ON L9R 1V1
Tel: 705-434-5055 ext. 245
Fax: 705-434-5053​