Public Notice - By-Law to Regulate and Control the Sale & Discharge of Fireworks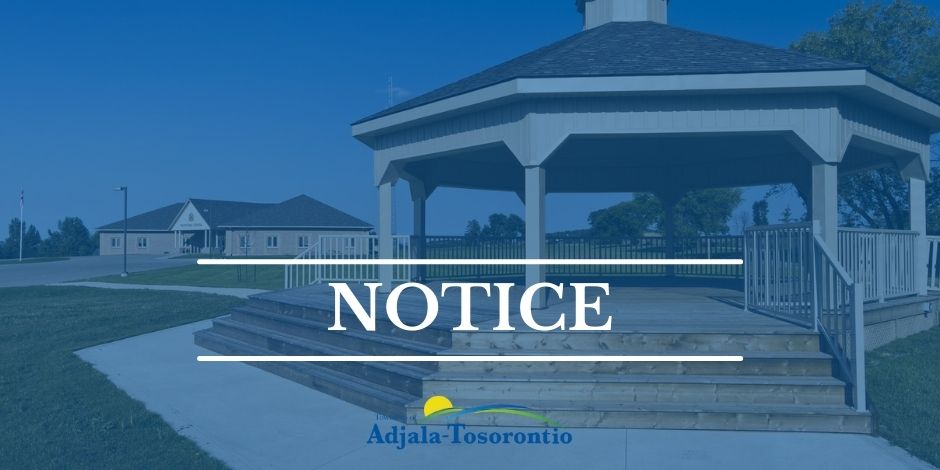 Public Notice
The Township of Adjala-Tosorontio is bringing forward a By-law to the Regular Council Meeting on April 12, 2023 at 6:00pm, to regulate and control the sale and discharge of Fireworks and to provide for the issuance of permits for the discharge of Fireworks.
Please provide comments in writing to Jaclyn Cook, Planning Technician, or by email jcook@adjtos.ca, no later than April 6, 2023 at 4:30 p.m.
This Public Notice is being issued on 20th day of March, 2023.
Jaclyn Cook, Planning Technician
TOWNSHIP OF ADJALA-TOSORONTIO
7855 Sideroad 30 Alliston, ON L9R 1V1
Tel: 705-434-5055 ext. 223
Fax: 705-434-5053