Public Notice - Building By-Law 22-54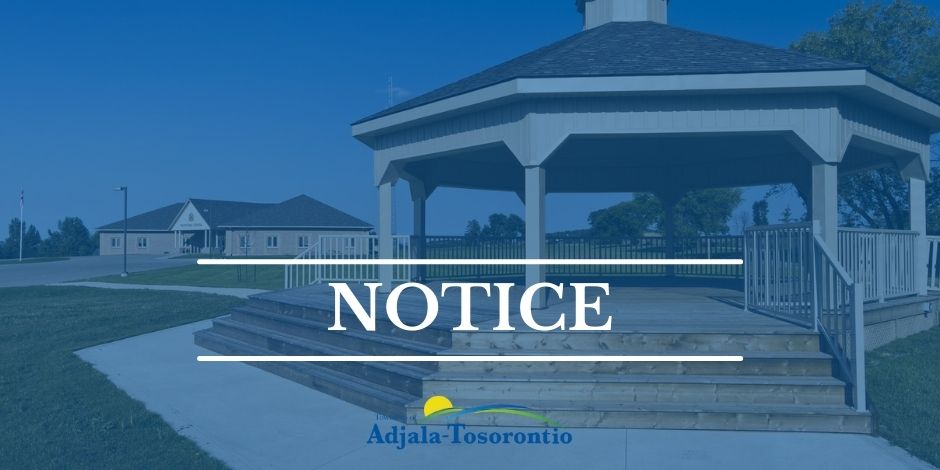 Public Notice
The Township of Adjala-Tosorontio is updating Building Bylaw 22-54, which includes a 0% increase on fees for 2023.
Please provide comments in writing to the Clerks Department by emailing clerk@adjtos.ca, no later than April 12, 2023 at 12:00pm.
This Public Notice is being issued on 16th day of March, 2023.
Maria DiPoce, Building Inspector
TOWNSHIP OF ADJALA-TOSORONTIO
7855 Sideroad 30 Alliston, ON L9R 1V1
Tel: 705-434-5055 ext. 242
Fax: 705-434-5053​