Press Release: Completion of Structure 19 Bridge Project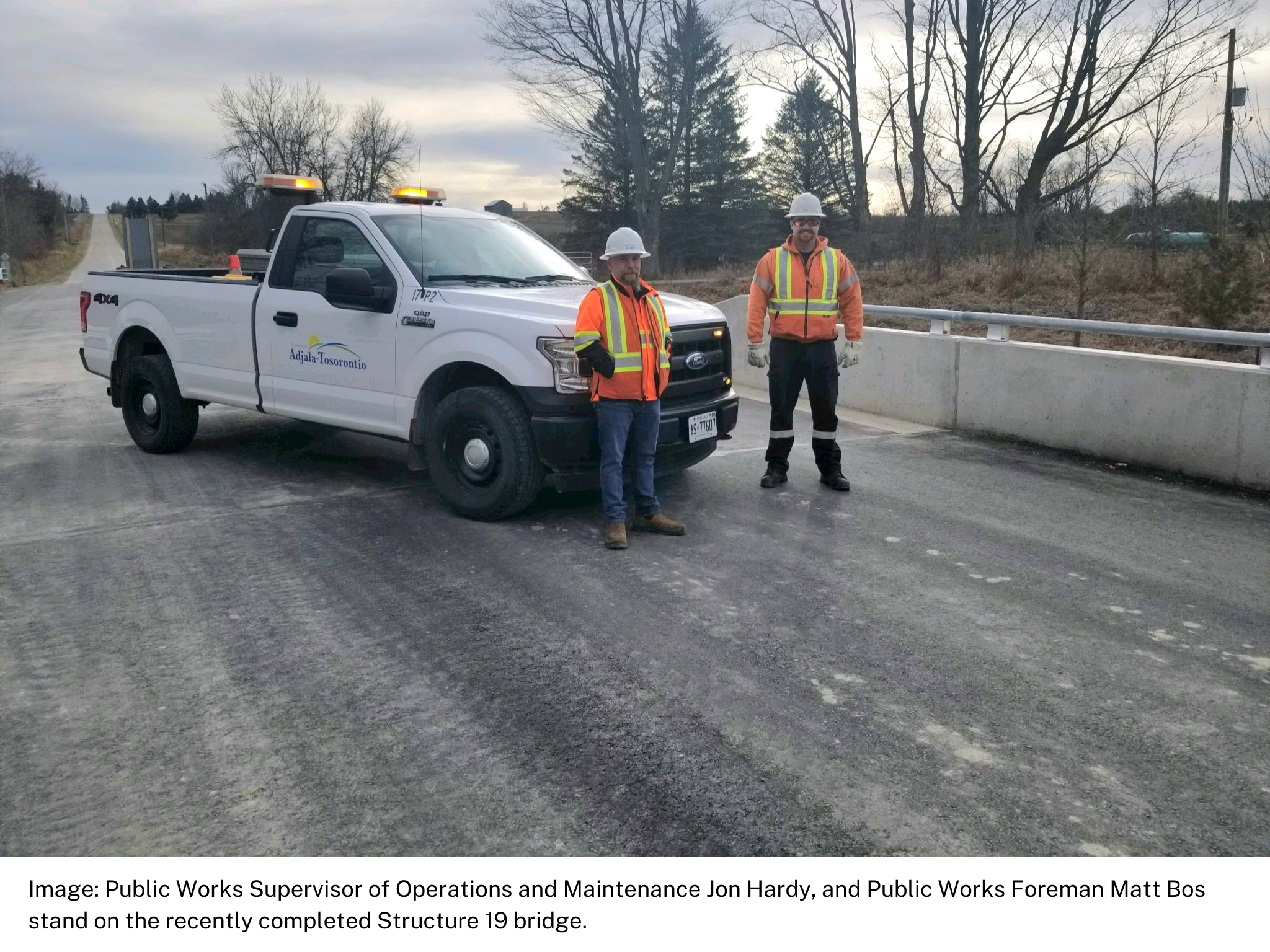 PUBLIC NOTICE
Concession Road 6 Reopens as $1.2 Million Bridge Project Concludes
December 6, 2022—The Township of Adjala-Tosorontio is pleased to announce that Concession Road 6 (north of Hwy 89) in Tosorontio has officially reopened to traffic.
As part of the Township Capital Works Program for 2022, Structure #19 was identified as a key infrastructure improvement. The estimated $1.2 million reconstruction project included the installation of new bridge deck, asphalt and guide rails. The project commenced earlier this summer and with the extension of cooperative weather conditions this month, final inspections were conducted earlier this week which paved the path to reopening the road to the public.
"Upon our final inspection and acceptance, I'm very pleased and relieved to have this project completed before the major snow start," reported Public Works Supervisor of Operations & Maintenance Jon Hardy. "Our contractors Alliance Verdi Civil Inc. and support from Burnside Engineering did an excellent job in getting this bridge ready for reopening this year."
In preparation for the upcoming winter season, the Township reminds residents and commuters to travel safe and drive in accordance with the weather conditions before them.
-30-
For more information: Please contact Nelson Santos, Township CAO: 705-434-5055 (ext. 228) or via email.