Press Release: Adjala-Tosorontio Inaugural Meeting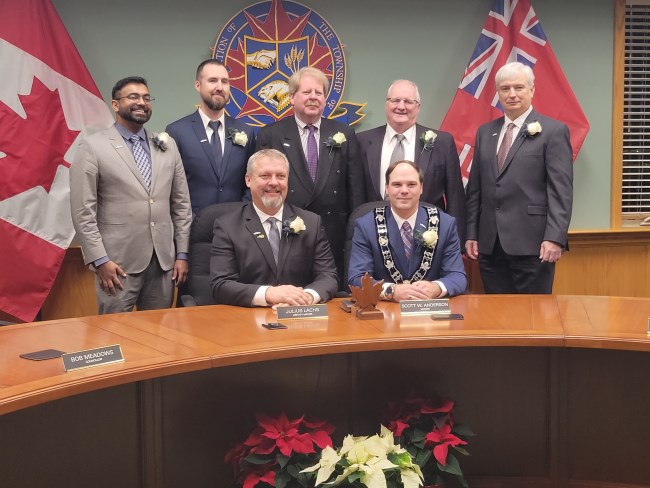 We are here because the voters of our Township have put their hopes, dreams and trust in us," said Mayor Anderson, who represents the youngest Mayor elected in the Township's history.
"It is my goal to work with all on Council and Staff to set our vision, listen to residents on the needs and use this term wisely...as we set a foundation for our future and gives us the tools to measure our success along the way." -Mayor Scott W. Anderson
The Township of Adjala-Tosorontio officially welcomed the incoming 2022 to 2026 Municipal Council at its inaugural meeting on November 30, 2022.

Mayor Scott W. Anderson, Deputy Mayor Julius Lachs, and the five Ward Councillors were piped into the Council Chambers before they each took their Oath of Office administered by the Township Clerk during the formal ceremony with a chamber audience filled with dignitaries from across the region.
Follow link below for full announcement.