OPEN AIR BURN BAN - Effective 12:01am June 7, 2023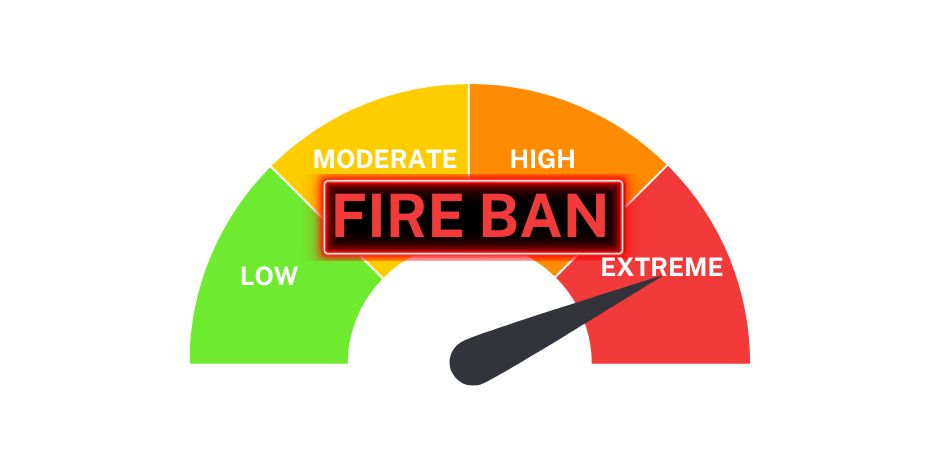 FOR IMMEDIATE RELEASE
June 6, 2023

OPEN AIR BURN BAN IN EFFECT FOR THE TOWNSHIP OF ADJALA-TOSORONTIO
The Adjala-Tosorontio Fire Department has issued and total open air burn ban. The ban applies to the entire Township of Adjala-Tosorontio effective 12:01am Wednesday June 7th, 2023.
BURN BAN WILL BE IN PLACE UNTIL FURTHER NOTICE
The ban applies to cooking fires, campfires, brush burns and other types of outdoor burning, but does not include cooking appliances with mechanical shutoff, i.e., propane or natural gas equipment.
The Adjala-Tosorontio Fire Department strongly advises residents to check with the Fire Department or the Township website to ensure the total burn ban has been lifted before considering an open-air fire. Any resident not adhering to the total burn ban could face a fine of $649.00 per vehicle dispatched for the Fire Department to extinguish the fire.
Burn Permit applications will be accepted but not issued until the burn ban is lifted.
If you have any questions, please contact Debra Balfour, Emergency Services Assistant at 705-434-5055 ext. 229, or via email to dbalfour@adjtos.ca
Further updates will be posted on the Township website, www.adjtos.ca
Darryl Bailey
Fire Chief