Bridge/Road Closure Notice - 4th Concession - April 25, 2023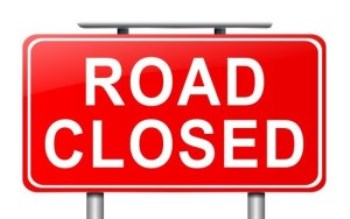 BRIDGE/ROAD CLOSURE
LOCATION : 4TH CONC ADJALA – BETWEEN 4171 CONC 4 & 25TH SDRD
DATE: TUESDAY APRIL 25, 2023 - 9:00AM TO 3:00PM
PLEASE BE ADVISED THERE WILL BE A FULL ROAD AND BRIDGE CLOSURE ON THE 4TH CONCESSION OF ADJALA BETWEEN 4171 CONC 4 AND THE 25TH SIDEROAD ON APRIL 25TH FOR GUIDE RAIL REPAIRS.
EMERGENCY VEHICLES AND LOCAL TRAFFIC WILL HAVE ACCESS TO 4171 CONC 4 SOUTHBOUND VIA THE 30TH SIDEROAD.
ANTICIPATED ROAD CLOSURE IS FROM 9:00am – 3:00PM
We apologize for the inconvenience.
Township of Adjala-Tosorontio
Public Works Department