Learn more about our vendors and see all they have to offer
Current Vendors:
Caledon MushRooms, Distilled Nature, FermenTonics, I Felt Magic, Kanzashi by Annette, Kawigga, Laurenwood Farm, Lisle Livestock & Fresh Market, Live Creations, Mulmur-Tos Honey, Pine River Soap, Purple Heather Natural Skin Care, So JAM Good, Willow & Wilde and Wonderbunnie Designs.
2021 Market Update
The 2020 Adjala-Tosorontio Farmers Market was a great success and a Market Committee was formed to organize and run the Market for the 2021 season.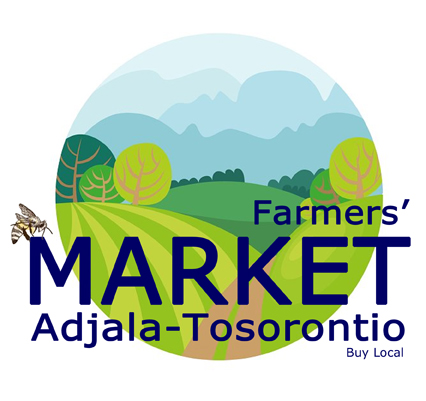 Unfortunately, due primarily to continuing and increased Covid restrictions and requirements, the Committee has decided to postpone this year's planned live Market opening. Initially we hoped to open later in the season, but recently a Committee decision was made to leave it until next year. The decision regarding how to move forward in 2022 will be up to Council resolution.
In an effort to continue to support our local farmers and small businesses, and to serve the community, we developed a virtual market hub to encourage online sales with pick-up or delivery options offered by our vendors.
The Virtual Market has its own dedicated webpage (visit the Market above) where each vendor has a virtual booth which will be active to the end of December 2021. The vendors are listed with a link to their own webpage, and a different vendor will be highlighted each week at the top of the page. If you are interested in being a vendor, please fill out the application form below and send to themarket@adjtos.ca with the requested information and media. If you need assistance with pictures or video, please let us know in your application.
We are advertising regularly in the Alliston Herald, Township notices, and via social media blasts.
Thank you! Our vendors look forward to seeing you at the Market!
2020 Market Photo Gallery
Photo Gallery: Farmer's Market Final will appear here on the public site.